Top discounts
and special offers
We find unmissable offers every day!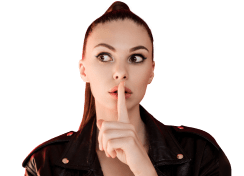 Seven.Deals — cheap online shopping from home
Welcome to Seven.Deals, the shopping website that brings you the best deals and the lowest prices from premium brands every day!
Our team searches for the biggest discounts and unbeatable offers from around the world and puts them all together in one place for you. With these fantastic promo codes, special rebates and coupons, you don't have to pay full price for anything ever again.
Not only do we save you money, we also save you time by bringing the special offers and coupons directly to you. Find everything you need at low prices while you relax in the comfort of your own home. The sheer number of deals available at Seven.Deals makes us even better than other online shopping sites.
Save money, save time and get the highest quality products by shopping online at Seven.Deals every day!
Premium Brands at Rock-Bottom Prices only on Seven.Deals
Our shopping deal experts work with the world's biggest brands and major retailers from around the world to find the most amazing offers for you.
With Seven.Deals, you don't have to wait for annual sales or settle for leftover clearance stock that no one wants. We bring you the biggest discounts from the brands you love, straight to the comfort of your home 24 hours a day, 7 days a week, 365 days a year. These special deals are not available with other retailers and you will not see these low prices advertised anywhere else.
Best of all, every product and item that we advertise on our site is 100% genuine and 100% brand new.
Save all year round with Seven.Deals vouchers and promo codes
Seven.Deals does more than just find the lowest prices on your favorite brands. We also give every shopper the chance to save even more with:
freebies;
vouchers;
promo codes;
instant rebates;
coupons.
This means that you will find new deals and massive savings every hour of every day, seven days a week! Shop more, save more!
Deals and promo codes for many categories
Seven.Deals has something for everyone, everyday. Our wide range of products covers more than 200 categories, from home and evening wear to sporting goods and tools, and everything in between. These products are divided into 12 main sections:
Accessories;
Automotive;
Baby & children's products;
Computers & game consoles;
Household appliances & electronics;
Health & beauty;
Home & garden;
Jewelry & watches;
Smartphones and tablets;
Sports & outdoor activities;
Tools.
Using with our amazing promo codes and special discount deals, you don't have to look anywhere else to find what you need at the right price.
How to use our promotion codes and deals?
Seven.Deals collaborates with the most popular shops and brands to save you money, no matter what you want to buy. All our promotion codes and deals are conveniently located on a single webpage: seven.deals/coupons.
The panel on the left of the page allows you to filter all the available offers by the category you want and also by your favorite store. Use the drop-down box at the top right of the page to sort the results by the newest offers, by the expiry date or by popularity.
When you see a promo code or deal that you love, simply click the Copy button beside the code. Then, hit the 'Apply' or 'To Store' button below it to claim your discount instantly. In some cases, no code is required and you can go 'To store' right away.
There is a timer on each offer. This way, you know how long you have to shop around for other deals before you make a purchase. Of course, some of the most popular deals may run out so don't wait too long!
Shopping was never cheaper or more convenient than at Seven.Deals!